https://www.wiredseo.com/wp-content/uploads/2014/04/39-seo-tips-small-business-owners-1.jpg
500
1647
Clint Henderson
https://www.wiredseo.com/wp-content/uploads/2016/10/wired-seo-company-dk.png
Clint Henderson
2014-04-22 19:39:49
2017-01-29 16:12:22
39 SEO Tips for Small Business Owners

While these SEO tips are certainly effective for all types of websites, I wrote these with the small business owner in mind.   These can all be incorporated in your current marketing initiatives.  They cover a very broad spectrum of online marketing elements — Analytics, Accessibility, Indexation, On-Site, Off-Site, Content, Link-Building, Keywords, Markup, as well as general web marketing practices.
Some of these tips are fairly easy to implement, while others are more time consuming (and expensive).  So I decided to separate it out by how long they take to complete.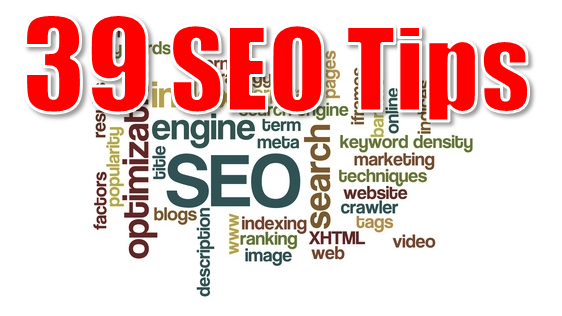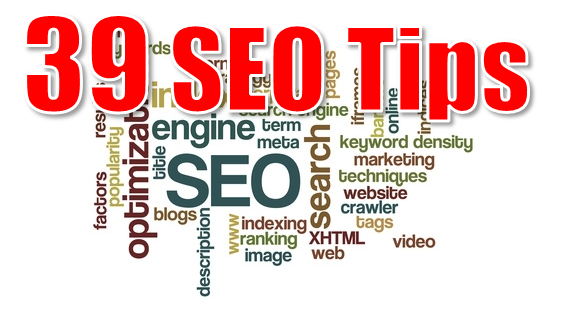 ---


Through Bing and Google Webmaster Tools, you can view many elements that effect the performance of your website in the search engines.
Here are just a few examples of things to look for in both Google and Bing Webmaster Tools…
Keyword Data – Now that Google Analytics keyword data is mostly not provided due to secure searches, the keyword data in the Search Queries report is even more helpful.  Not a ton of deep information here, but you can get a good idea for keyword phrases people are searching to find your site, avg. position of where you rank, as well as click through rate data.
HTML Improvements – This is a great way to discover duplicate content on your site.
Index Status – See how your pages are indexed in Google.  Ideally, this should reflect the actual number of pages on your site.
Crawl Errors – Here you can find broken pages and links.  It's no big deal to have errors on your site, there will always be errors — but it's very important that you monitor this section from time to time.  You need to be aware if thousands of 404 errors start occurring, as this could negatively effect user experience.
SEO Analyzer – This is a great little tool for visualizing on page elements that are missing, like meta descriptions, alt tags in images, etc.
Index Explorer – This will show your site architecture from a folder and page level.
Further Reading:
Become a Leading SEO Mechanic with Both Google & Bing Webmaster Tools


Make sure you have a Google Analytics account set up for your site and that the tracking code is properly installed on every page.  If you don't have this set up already, this will get you started.
You can check Screaming Frog to search all of your pages to make sure your Analytics tracking is on every page.
There are a never ending amount of marketing opportunities to discover in Google Analytics.  Here are just a few ways to use Analytics for search marketing…
– Leverage pages that are bringing in the most conversions and the most traffic
– Discover new keyword opportunities
– Remedy pages with the worst visitor engagement
– Learn how your mobile visitors are able to use your site
– Fix Site Speed issues


Having too many or too little of your pages indexed in the search engines isn't great for SEO.  Ideally, you would have search engines regularly crawling and indexing only the pages that are important — and hopefully, all you have are important pages.
If you have too little, then there's likely an issue on your site with accessibility — locate the problem and fix it.
The more common issue though is having too many pages indexed, which is called index bloat.  There are many things that could be causing this — although a duplicate content issue often is the culprit.
Check your indexation status by doing searching site:example.com in Google.  You can also double check this number in your Google Webmaster Tools account.


XML Sitemaps are submitted to the search engines to let them know about all the pages on your site.
Submitting an accurate XML sitemap to both Bing and Google Webmaster Tools can help you monitor the health of you website in a number of ways…
See the amount of pages you should have indexed
Get your pages discovered and crawled faster
See if there are any issues getting your content indexed
Setting up your XML sitemap is usually something you can do fairly easily with your CMS (Content Management System).  For example, in WordPress you can download any number of SEO plugins that can create XML sitemaps.
If your CMS does not have a way to build dynamic sitemaps, then you'll probably want to pay to have one created – Sitemap Writer Pro is only $25.
BONUS TIP – Add your XML sitemap to your robots.txt
Sitemap submitted to Webmaster Tools


The speed at which your web pages load has been a search engine ranking factor officially since 2010.  Make sure you check the different pages and sections of your site for page load speed.
There are many things you can do to improve your site speed – image optimization, compression, caching, etc.
Check out Google's PageSpeed Insights tool to see site speed on desktop devices and site speed and user experience on mobile devices.  They also give you specific suggestions for improvement.
BONUS TIP – Small business owners might also like to know that page load speeds can have a huge impact on conversion rates.
Load Time and Conversion Rates by KISSmetrics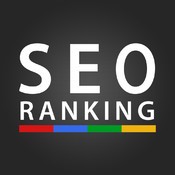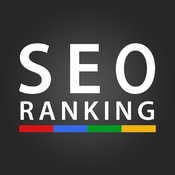 I thought I'd throw this tip in the mix since a lot of small business owners have asked me about this.  Sometimes I'll be in a meeting and reference my SEO Rank mobile app — it's very convenient, accurate, and updates your keyword rankings immediately.
I know a lot of small business owners can get pretty obsessive about checking rankings.  So download this app and go to town.
Screenshots of SEO Ranking app


This is a top 10 digital marketing articles list curated by the folks at Moz.  There are usually some great pieces of content here and I highly recommend subscribing – http://moz.com/moztop10


Duplicating content can decrease the value of your pages and, in severe cases, can penalize your site in the search engines.
For instance, if you find an article someone else wrote that you feel would be useful to your visitors, you may decide to get permission from the author and then republish on your site.  This is usually not ideal.  Instead of straight-up copying the article, write your own piece and maybe add a few quotes and link to the original.
Another common example is when e-commerce sites copy product descriptions supplied by the manufacturer.  This is never a good idea.  Writing unique content, while providing the most value possible will greatly increase your search ranking potential.
Matt Cutts (Head of Webspam at Google) and Duplicate Content


Keyword stuffing is when there is an unnatural proportion of target keywords in the copy or elements of a page.  It is not advisable to add a crazy amount of keywords to your pages in an effort to boost your rankings.
Adding keywords to your site is fine, but be careful not to overdo it.  Describe the elements of your page and write the content for your visitors, not for the search engines.
Examples of keyword stuffing…
Avoid Unnatural Page Titles like…
"Buy iPhone, iPhone Accessories, iPhones, iPhone Cases, iPhone 4 and 5"
Avoid Unnatural page copy like…


Expectations for search engine growth vary quite a bit amongst small business owners.  It's important to have the right mind-set when committing to any form of web marketing – SEO, Paid Search, Affiliate Marketing, Social, Email, etc.  These things take time.  If you go in and expect to rank #1 in Google in a week, you're only setting yourself up for disappointment.


Avoid the following link-building tactics…
Buying and redirecting old domains
directory submissions
link exchanges
purchasing links
blog commenting
forum signatures
guest blogging (oftentimes)
article submissions
press release submissions
social bookmarking
link wheels
link farms
sitewide links from sites within the same network


One thing all business owners have in common is that they love to spy on their competition, especially the competition that's ranking higher than them in the search engines – what are they doing, why aren't WE doing that, etc. etc.
It's great to know where the competition is building new content, how they're acquiring new links, and where they're getting mentioned on the web.
Luckily, if you set up Google Alerts, you can do just that.  Simply add your competitor's name as a Search Query and you can be alerted via email whenever Google indexes a page that mentions them.


---


Optimizing the images on your site can increase your web traffic not only from the normal search results, but from image searches as well.
Make sure your images aren't unnecessarily high in size and resolution, as this can increase page load speed.  Use descriptive alt text and file names to increase your search engine visibility.  For example, here's what I'd make the alt text and file name for this image…
File Name: "grilling-steak.jpg"
Alt Text: "Grilling Steak"


I'm still surprised that many sites have yet to embrace social sharing buttons.  By allowing users to share your products, or other content on Facebook, Twitter, Google+, Pinterest, etc. you are not only improving the SEO of your website, but your brand visibility and referral traffic as well.
There are a ton of services out there to get Social Sharing buttons on your pages.  I like Add This, because it has free activity statistics sent directly to your email.  You can also integrate AddThis with Google Analytics.


Here's a good tip from my buddy Howard Huang at whatshuang.com 
Every business should have a blog not only for the benefits of SEO, but to give opportunities for businesses to convince consumers on why they should do business with you.  Blogs are great for building relationships, customer retention, and trust.
Read more on small business blogging for SEO.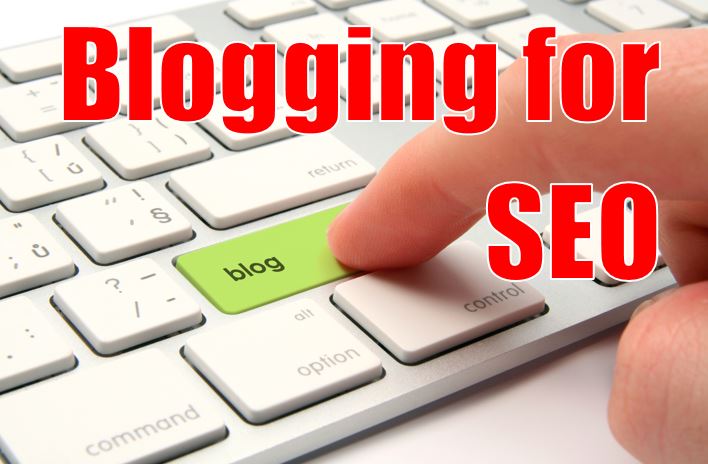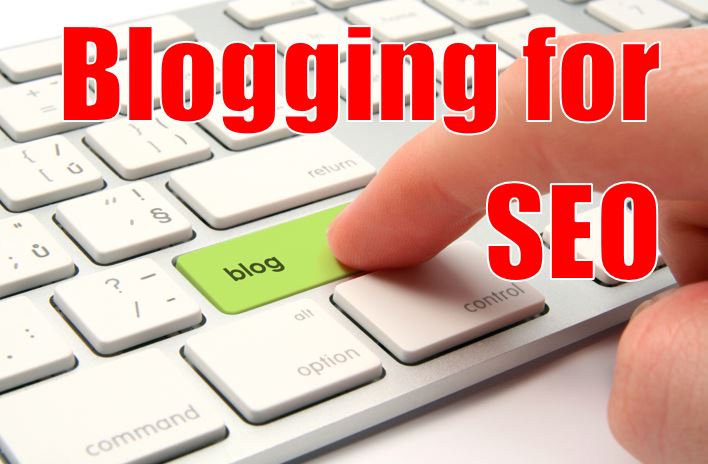 If you're a small business owner and have done a good job with marketing over the years and are now enjoying top rankings in the search engines for your main keyword phrases, it's now time to discover additional keyword opportunities.
One great way to locate keyword opportunities is by checking out the Site Search report in Google Analytics.  This is where you'll see the phrases that people on your website are searching for.  Look for terms that your users are frequently searching that don't yet have a target landing page.
Create new pages, new content, on your site to target these keyword phrases to pull in extra qualified traffic from the search engines.
Here's how you can set up site search in Analytics.


Schema.org markup is code you can add to your website so that your site might display "rich snippets" in the search engine results.  For example, if you set up your Google Authorship, you can have your image displayed in the search results.
UPDATE 11/2/14 – As of August of 2014, Google has completely dropped all Google Authorship functionality.
There are multiple articles out there that mention how rich snippets in search results can increase click through rates by over 30%.
You can use Google's Structured Data Tool to test your pages for rich snippets.


Target keyword phrases that you stand a realistic chance of coming up for in the search engines.  If the keyword you're targeting is far too competitive, you won't come up at all.
Here's a good example I found…
It appears this page is targeting "diamonds" or "loose diamonds".  The problem is, these keywords are clearly too competitive and so they do not come up in the Top 100 search results.
Instead, I would suggest they target something more realistic to rank for, like "loose diamond search".  That phrase might have far less monthly searches, but it's low enough in competition to reach the top of the search engines.
Believe it or not, "loose diamond search" actually gets a decent amount of searches…


One of the first things I do when beginning the link building process is to analyze the competition.  It's a fairly quick way to see the strategies that have been effective in your industry for building new links.
You can check out Open Site Explorer for this.  It has a free and paid version.
Filter by only external, and pages on this root domain…


Sometimes, link opportunities will arise for your small business — it's up to you whether or not you notice them as link building opportunities.
Examples…
If your company is involved in some sort of charity event, contact local news sites.  They write about that sort of thing all the time.
If a customer does something interesting with a product of yours, leverage that for link building.  I had this happen where a customer was creating newsworthy buzz with a client's product – we interviewed that person and got it published on a reputable site.
If you just partnered with a new supplier, do they have a Retailers page that lists links out to websites?
Is someone interviewing you for a piece somewhere?  Make sure you get a link from that.
The point is, always be thinking about link building so that you can seize these opportunities.


This could be old products that you no longer carry, an old article you feel is no longer necessary for one reason or another, something like that.  If you think you need to remove content on your website, there are a few things you need to check first.
See if there are links pointing in to the page(s) and see if there is traffic coming in to the page.  If there are no links, no traffic, and the content is truly useless, then it might be best to delete it and have it return a 404 error.  But, if it does have traffic or links pointing in, it's better to either keep the content, re-purpose the content, or remove the page while adding a 301 redirect, pointing it to a similar page on the site.  I'm not a fan of removing content — I only straight-up delete content as a last resort.
Here's a good post from Moz about dealing with expired content.


---


This tip can still apply even if you're not a local business — adding accurate information about your business on local (and general) business listing sites (e.g. Yelp) will help your search engine rankings, as well as your referral traffic.
Local Listing Tips…
Make sure you're using the correct Name, Address, and Phone Number
If your business has moved locations at some point, find your old business listings and update or remove
For the business listing websites with the most "pull" (e.g. Google Places, Yelp, Merchant Circle, Angie's List, Bing Places, etc), it would be wise to fill in every piece of information it asks you for AND write a unique business description
HubSpot created a good list, in order, of the top local listing sites you should be on.
Wired SEO offers Link/Citation building services for Local SEO for businesses across the U.S.


Businesses have been embracing Social Media for quite some time now.  Still, not everyone is on board.  The truth is, it is a commitment.  If you don't have the resources for this, don't do it.  But if you can spend 15 minutes a day re-tweeting, pinning, and sharing things that are of interest to your target audience, you will slowly but surely see the growth of your Social Media channels and see first-hand the benefits this can have on Referral Traffic, Audience Engagement, Content Distribution.
The Year of the Social Small Business – Study by LinkedIn


Adding hyperlinks within the copy of your website pointing to other pages on your site is always a good idea. It's great for users and it's great for SEO.  For SEO it's great because it helps spread link equity, it helps solidify context of the different sections of your site, and it helps with crawlability and indexation.
Consider adding relevant internal links within the copy of your site – category descriptions, product descriptions, blog and resource articles, about pages, etc.


One way to increase the value of your blog is to spend more time writing fewer posts.  Longer posts often correlate with higher rankings.  Not only that, but longer articles tend to build more links.  Instead of writing five 300-word articles, write one well-researched, well laid-out 1,500-word article that you can honestly say provides real value to your target audience.  How much value can you deliver in a 300 word article that took 20 minutes to write?  Probably not much.
I'm confident recommending 1,500 words as a solid blog length — but truthfully, there IS no magic number for blog post length.  Make it as long as it needs to be in order to provide value to your audience.   The SEO benefit of more in-depth articles that provide real value is huge.
With lengthy articles, remember to make good use of images, spacing, and sub-headings — people skim!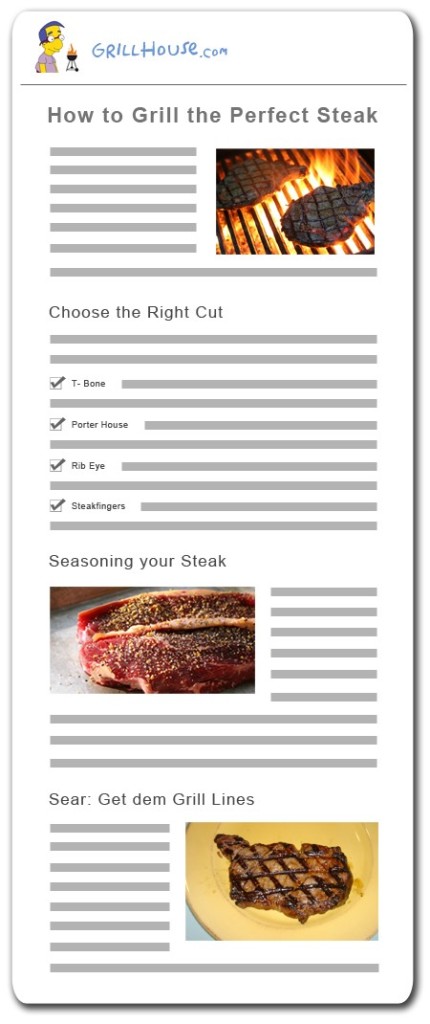 Page Titles appear very prominently in the search engine results…
They still offer quite a bit of SEO value.  And since each page on your site is one more chance for you to rank in the search engines, you want to make them unique.  If they are the same, then they will be competing against one another.
Make Page Titles unique, accurately describe the content that's on the page, and be sure it's enticing enough for searchers to want to click on them.
I won't go into too much detail here since I wrote somewhat extensively on page titles here.


Very similar to the tip above about unique Page Titles.  Meta descriptions describe the content of your page and show up in the SERPs…
Meta descriptions aren't going to directly influence rankings but they can improve your click through rates.
You want to make sure all pages have unique meta descriptions that describe the content on your page accurately, while at the same time enticing searchers to click through.  If there are hundreds and hundreds of pages on your site, then just focus on creating unique meta descriptions for your most important pages.  Keep the length between 150 – 160 characters.
Lose the default meta description …
Here is a mistake I see all the time.  Sites have a default meta description — this gets used if the page hasn't had one written.  That is not the best idea, as this will create duplicate meta descriptions.  Either write them unique or leave them blank.  Matt Cutts answers this question beautifully…
[youtube width="600″ height="365″ video_id="W4gr88oHb-k"]


Duplicate content is when you have pages on your website that the search engines believe to be a duplicate of another page of yours or possible a page on someone else's site.  This is harmful to your site's overall performance in the search engines and should be addressed.
Duplicates can be caused any number of ways.  There could be a technical issue on your site involving pagination, sorting, or filtering.  Maybe you added one piece of content to multiple pages or copied product descriptions from a manufacturer.  Either way, duplicates should be diagnosed and fixed.
Here are a couple of ways to identify duplicate content…
Google Webmaster Tools – check the HTML improvements section
Google Search – use search operators and text in quotes
site:example.com "this is copy from some page on a site" – Searching this would show you all the pages on your site that includes this page copy
intitle:"Welcome to MySite.com – My Site" – Searching this would show you all the pages on your site that include this Page Title


It's tough to argue with Google when they recommend industry best practices…
Responsive design: serves the same HTML for one URL and uses CSS media queries to determine how the content is rendered on the client side. This removes the possible glitches of user-agent detection and frees users from redirects. This is Google's recommended configuration.
For the layman – responsive design provides an optimized user experience on any device for any given URL.
If you are looking to create a better user experience on mobile devices, then going with a responsive design is a better choice than creating a mobile site.  Having a mobile site means creating new URLs, like https://mobile.pizzahut.com/ — this isn't harmful in itself, but it's sort of an unnecessary complication.
Having one URL instead of one for desktop and one for mobile makes it easier for search engines to crawl and index your content, thus improving your SEO.
For more on Responsive Design and SEO, here's a rather detailed post at Moz.


If your brand has built an online presence over time, there are likely sites that have mentioned either your business or some property of your business.  Sometimes these mentions will not contain links pointing to your site, which are beneficial to your rankings.
Simply do a google search in quotes of your brand name, or whatever you'd like to find mentions for.  It might be more efficient to filter this by time.
BONUS TIP – Set up Google Alerts so that you get an email whenever your brand is mentioned.


In order to get the most mileage out of your backlink profile (the links that point to your domain), the anchor text (the text of the hyperlink) of your inbound links should vary.
If you have a website called www.greatvacuums.com, it will look quite unnatural if these are the links pointing in to your site…
"vacuums"
"vacuums for sale"
"vacuums"
"vacuums"
"vacuums"
The above can actually hurt your ability to rank for "vacuums".  A much better backlink profile would be something more natural looking and varied, like…
"great vacuums"
"buy them here"
"http://www.greatvacuums.com"
"cordless vacuums"
"Great Vacuums"
BONUS TIP:  Don't mess with your anchor text at all — earn links and simply let the anchors be!


Updating your website with a fresh new look can do wonders for your search rankings and visitor performance.
Improve the look of your site, the navigation, make it mobile-friendly, and anything else that will lead to users spending more time on your site and viewing more pages.  Also, make sure you have a professional help when it comes to redesigning the site in an SEO-friendly manner.
WARNING: Be careful when redesigning, see TIP #39.


Here's one for e-commerce sites.  Product reviews, and other user generated content are great for search engine optimization.  They're especially great when you have very little unique content on your product pages.  Having a focused initiative of increasing your product reviews will always have a positive impact.
Here are a few ways to get more product reviews…
Send out automated emails to your customers a few weeks after purchase asking them to review the items they bought.  Give them convenient links directly to the items or even directly to the review form!
Offer incentives – give them a discount coupon, enter them in a drawing for a chance to win more products, tell them you'll be their best friend!
Include review requests in the packaging itself.


A great way to build links to your site is to provide amazing content.  One thing I'm always pushing for is the creation of linkable assets.  These are pieces of content that are so compelling to your target audience, that they naturally encourage people to link in.
Here are some great examples of linkable assets…
Scale of Universe – I spent like an hour messing with this, it's pretty sweet
Community Cam – I think the folks at SEER Interactive were behind this — they ended up building a ton of links to this security retailer
Here's a good post from Cyrus Shepard over at Moz about linkable assets.


Someone recommended this as a tip to me on Google+ — Thanks Frank!
Setting up your Publisher info is like setting up your Google Authorship, except you're connecting websites to Google+, not people.   You can find out more here.


Many business owners prefer focusing on PPC or SEO, one or the other.  They've found something that works, and they're stickin' to it.
I'll go as far as to say, most businesses would benefit from utilizing both PPC and SEO.
Paid search advertising complements organic search results very well.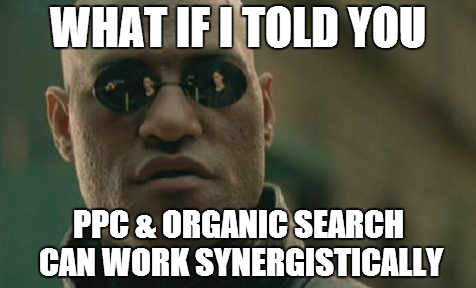 In fact, there is evidence to suggest that both paid and organic can work synergistically to bring in more traffic.
Does an Organic Search Presence Help Paid Result Performance?
Google: Paid Search Ads With Associated Organic Result Have Higher CTR [Study]
Impact Of Ranking Of Organic Search Results On The Incrementality Of Search Ads


Gone are the days that you can hire an SEO consultant or firm, sit back, and let them do all the work.
It is now essential to have solid communication and embrace a synergistic relationship with your digital marketing consultant/company.  For SEO to be successful, it's important for a small business owner to be involved with the link-building, social media, and content strategy process at the VERY least.
Here's an article that resonated with me from Search Engine Watch about small business owners and their involvement with SEO.  And here's a quote from that article that I wholeheartedly agree with…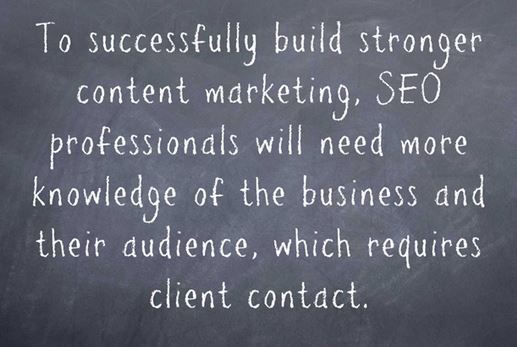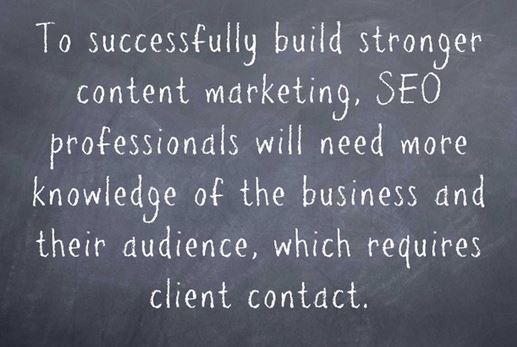 Knowing what's going on with your keyword rankings is important.  But it's not a great idea to focus on a bunch of keyword rankings and neglect your organic traffic.  Small business owners tend to put more emphasis on keyword rankings, and less emphasis on the actual traffic that the rankings generate.
The incoming organic traffic can easily represent hundreds if not thousands of keyword phrases.  You could be monitoring rankings for a couple dozen keywords, and fail to notice that your organic traffic has had a major shift.
BONUS TIP – Create annotations in your Google Analytics reports so that you can refer to these when you do see a shift in traffic.


If you're planning on moving your website to a new platform or redesigning on your current platform, first consider the SEO implications.  Launching a new site can have negative effects on search presence for many reasons — loss of content, changing URLs not handled properly, past site optimizations removed inadvertently, etc.  I have witnessed traffic drops after redesigns many times — it is more common than you may think.
To maintain rankings in the search engines after the launch of a new site, small business owners, SEOs, and developers all need to work as a cohesive unit during the development process.  Waiting until the site has already been launched to do SEO could be a huge mistake, as it could potentially take months to regain rankings and traffic.  Being meticulous with your SEO checklist during the development process can prevent major losses in traffic.
Further Reading:
SEO & Website Redesign: Relaunching Without Losing Sleep
How To Avoid SEO Disaster During a Website Redesign – Top Marketer Concerns
Comments Welcome! 
Hey guys, I plan to add to this in the future, so please don't hesitate to leave a response, let me know if I left something out, or what your thoughts are on the Tips listed above.   Thanks!

Seasoned internet marketing consultant, founder of Wired SEO, digital marketing company specializing in SEO, Paid Search, and Social Media Marketing.

Latest posts by Clint Henderson (see all)
/
10 Comments
/
by Clint Henderson
https://www.wiredseo.com/wp-content/uploads/2014/04/39-seo-tips-small-business-owners-1.jpg
500
1647
Clint Henderson
https://www.wiredseo.com/wp-content/uploads/2016/10/wired-seo-company-dk.png
Clint Henderson
2014-04-22 19:39:49
2017-01-29 16:12:22
39 SEO Tips for Small Business Owners